2023 Event Recap

The third annual Massachusetts Manufacturing Mash-Up attracted over 1,500 attendees to Polar Park!
Watch the 2023 highlight video recap below:
On Tuesday, September 19th, the third annual Massachusetts Manufacturing Mash-Up attracted over 1,500 attendees to Polar Park, the home of the Worcester Red Sox, to celebrate the Commonwealth's manufacturing sector. This year's Mash-Up was the largest in the event's history. The day-long event kicked off the agenda by hosting the 8th Annual Manufacturing Awards Ceremony organized by the co-chairs of the Legislature's Manufacturing Caucus to recognize manufacturing leaders for their contributions to the industry. The state legislators and awardees were encouraged to join the networking, demonstrations, and activity along the concourse to visit the various sections from Manufacturer's Row, the Innovation Station, Got Talent?, FORGE Showcase, and the MassMakes exhibit.
This year's event added a "speed networking session" for community college students participating in the state's MassBridge manufacturing tech training program to ask questions of company representatives, and exhibits highlighting the projects reshaping industries such as additive manufacturing, robotics, and photonics. Another exciting feature of the Mash-Up program was a STEM Challenge, which brought together 300 students from Innovation Pathways, a workforce development program that connects students with career opportunities in high demand industries.
To top off the event, Executive Office of Economic Development Undersecretary of Economic Strategies Sarah Stanton announced more than $2.2 million in grants through MassTech's Massachusetts Manufacturing Accelerate Program (MMAP) to 11 Massachusetts manufacturers. The MMAP grant program is managed by the Center for Advanced Manufacturing at MassTech (CAM) and helps small to medium-sized manufacturers in Massachusetts scale their businesses to compete in the modern manufacturing economy.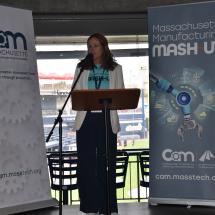 "Our organization is proud to support, help scale, and celebrate the Massachusetts manufacturing ecosystem at this incredible event and we're humbled by the growth over the last three years. In addition to the companies, students, and legislators in attendance, we want to give a big shout out to all of our sponsors and partners for contributing to the success of the Mash-Up. It's truly a team effort to pull together this event and to show-off the outstanding resources, talent, and products that Massachusetts has to offer."
Christine Nolan
, Director, The Mass. Center for Advanced Manufacturing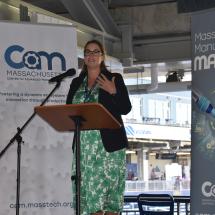 "The MMAP program provides manufacturers with the tools they need to scale, adopt new technologies, and meet customer demands world-wide. In this era of rising global competition, it is essential that Massachusetts build a robust, diverse, and responsive manufacturing sector that supports economic opportunity in our state and the needs of our nation."
Undersecretary of Economic Strategies Sarah Stanton
, Executive Office of Economic Development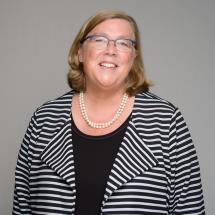 "The MMAP grantees show that manufacturing is not relegated to one region of our state or to one type of industry, with production happening in nearly every corner of Massachusetts. As a statewide gathering, the Mash-Up also puts a spotlight on the vibrant ecosystem we have and the strong partnership between the private sector, academia, and government to drive product innovation and economic growth. The statewide focus, mixed with the emerging opportunities around new federal investments within this sector, make this an exciting time for manufacturing in Massachusetts."
Carolyn Kirk
, Executive Director of the Massachusetts Technology Collaborative
View our picture gallery: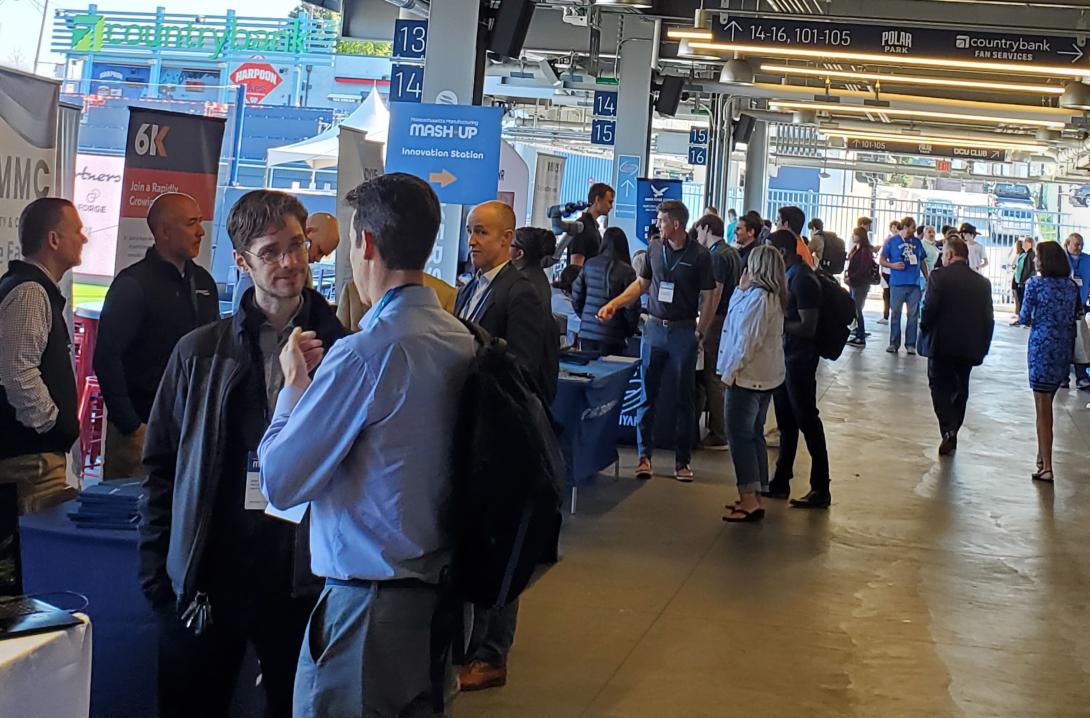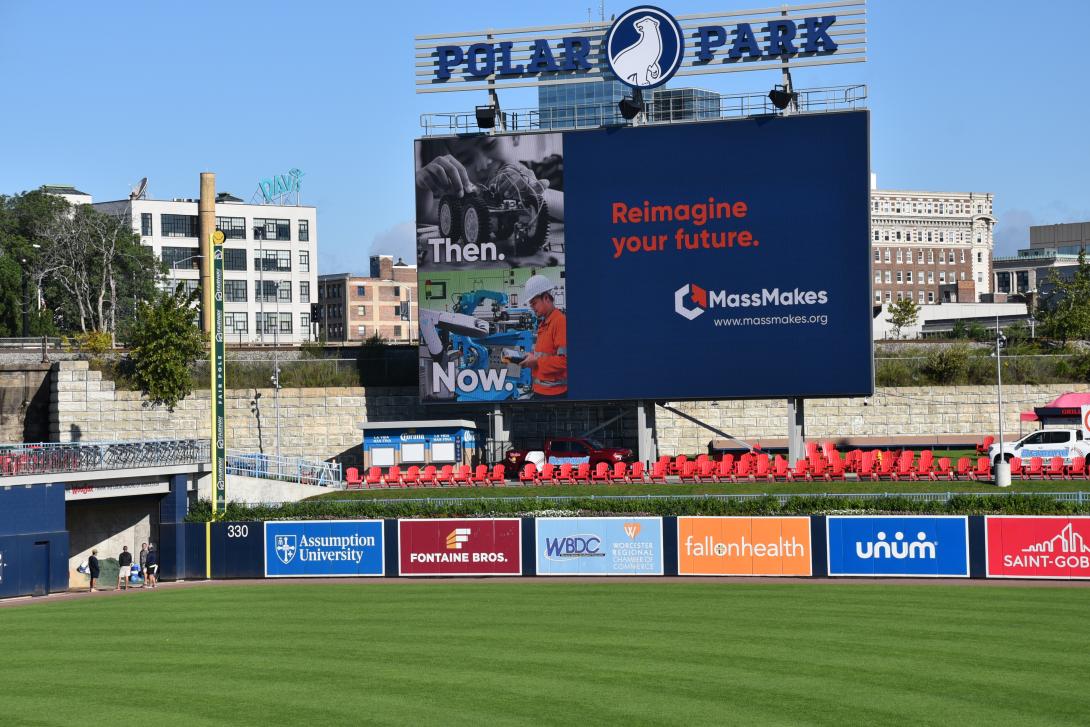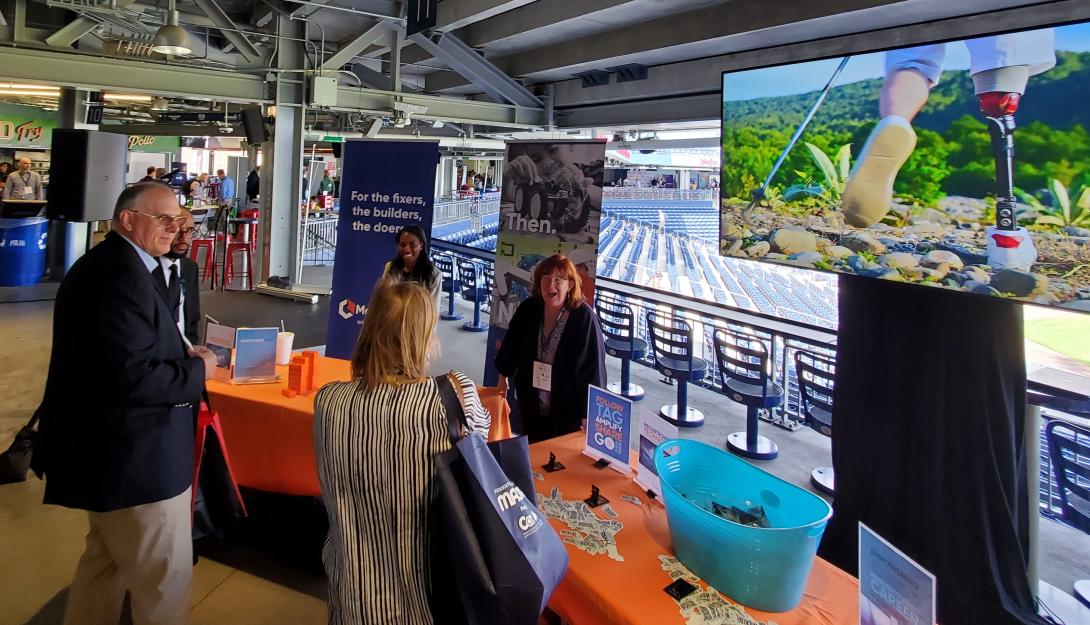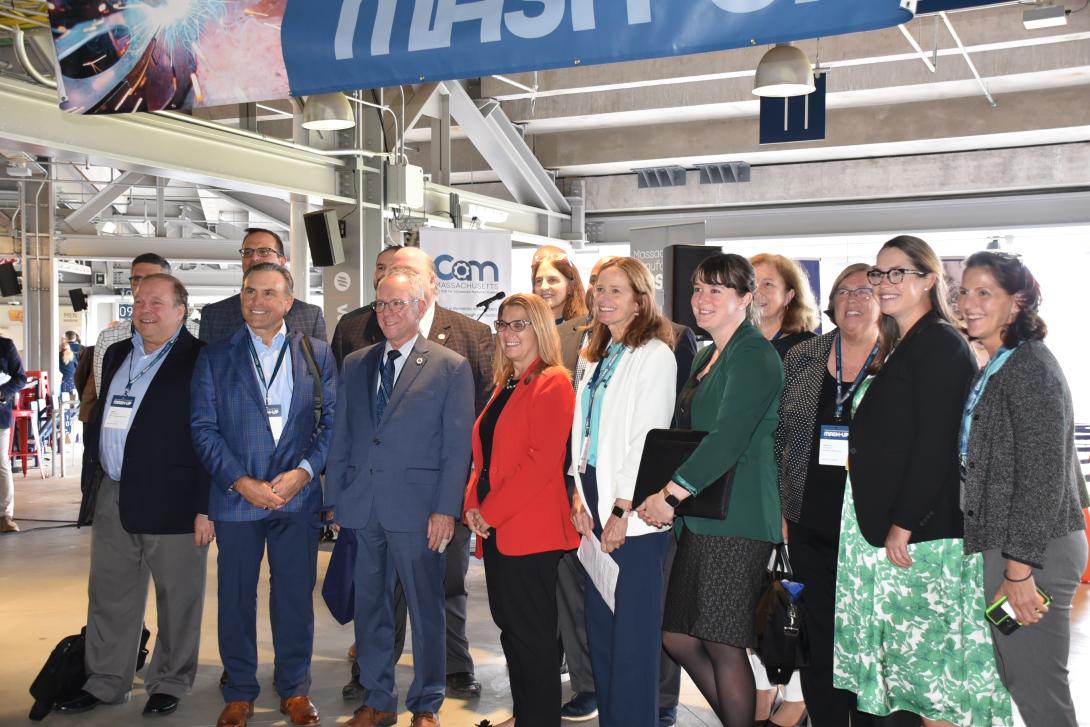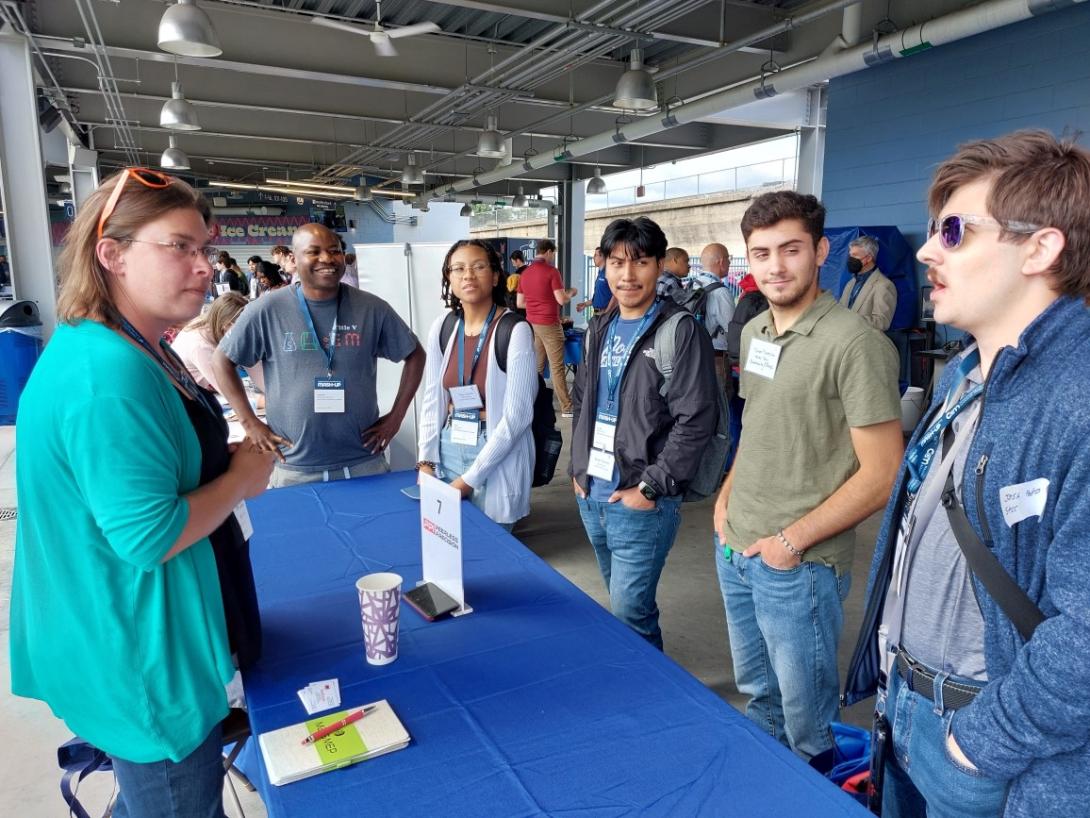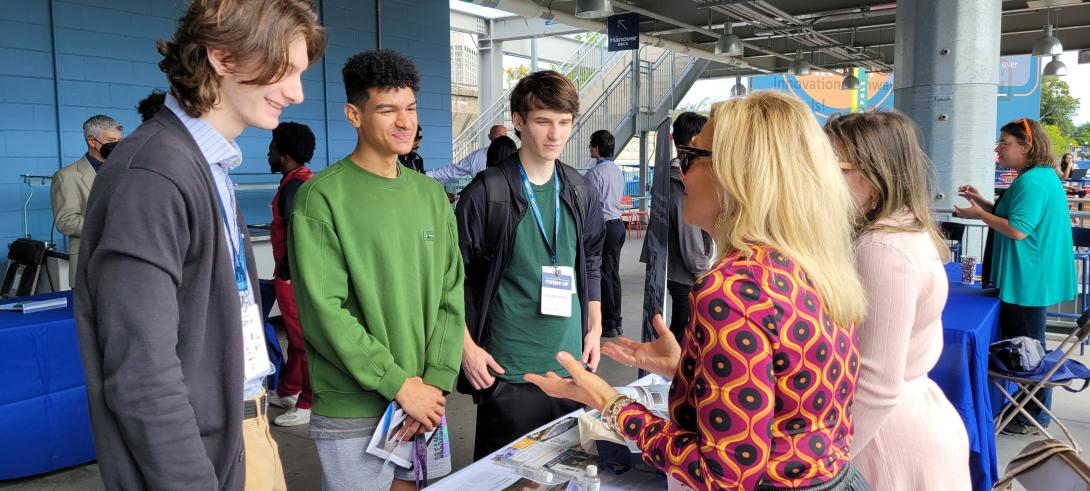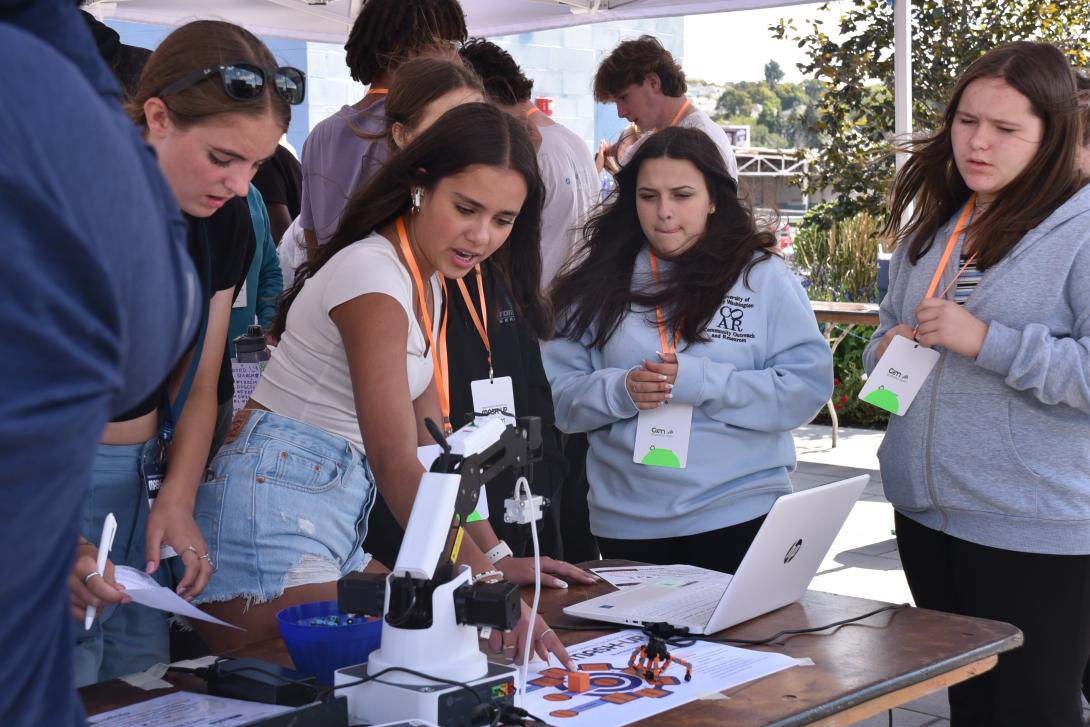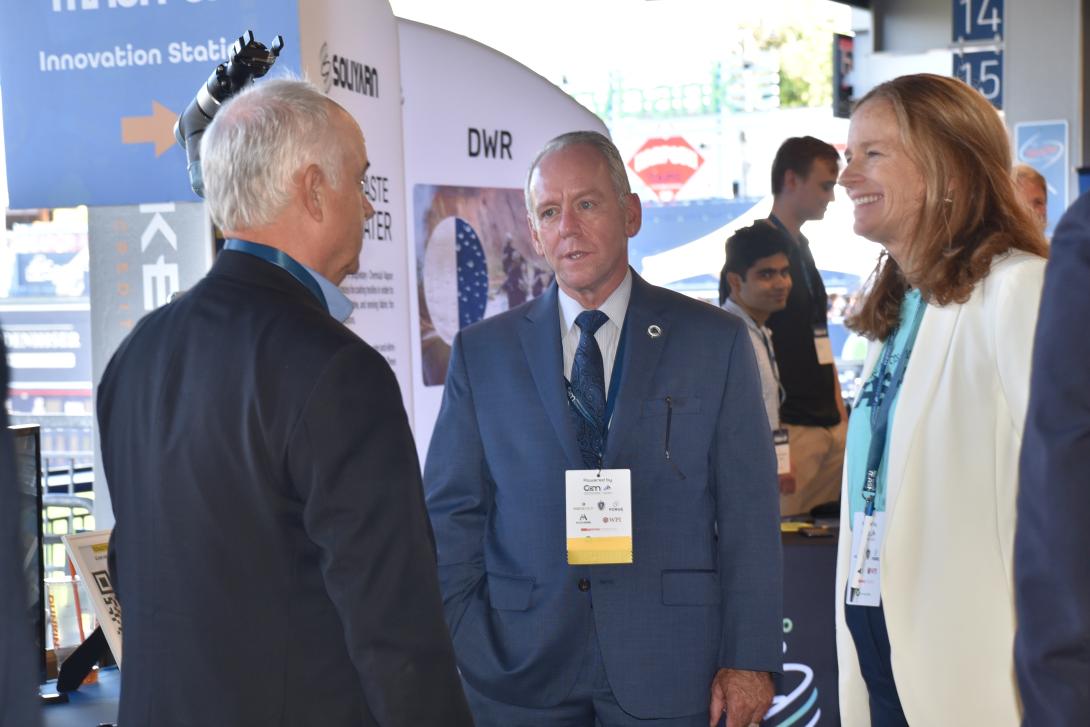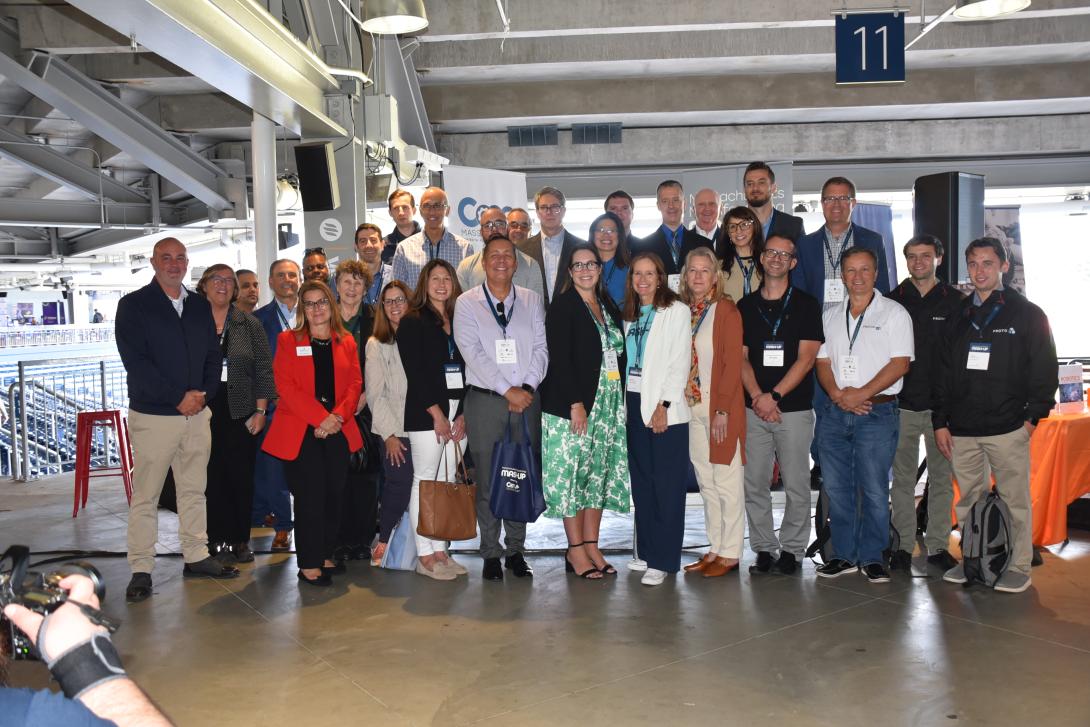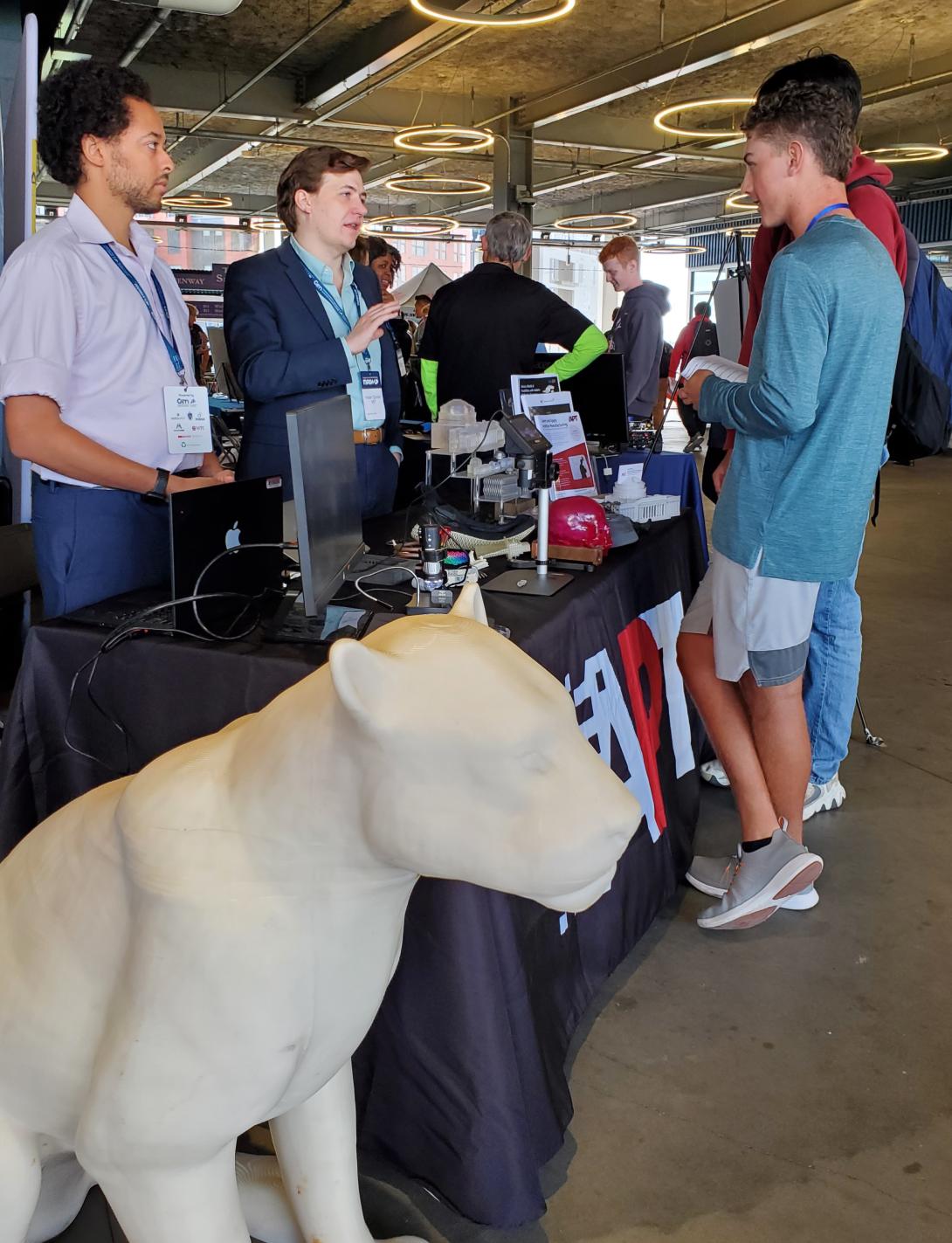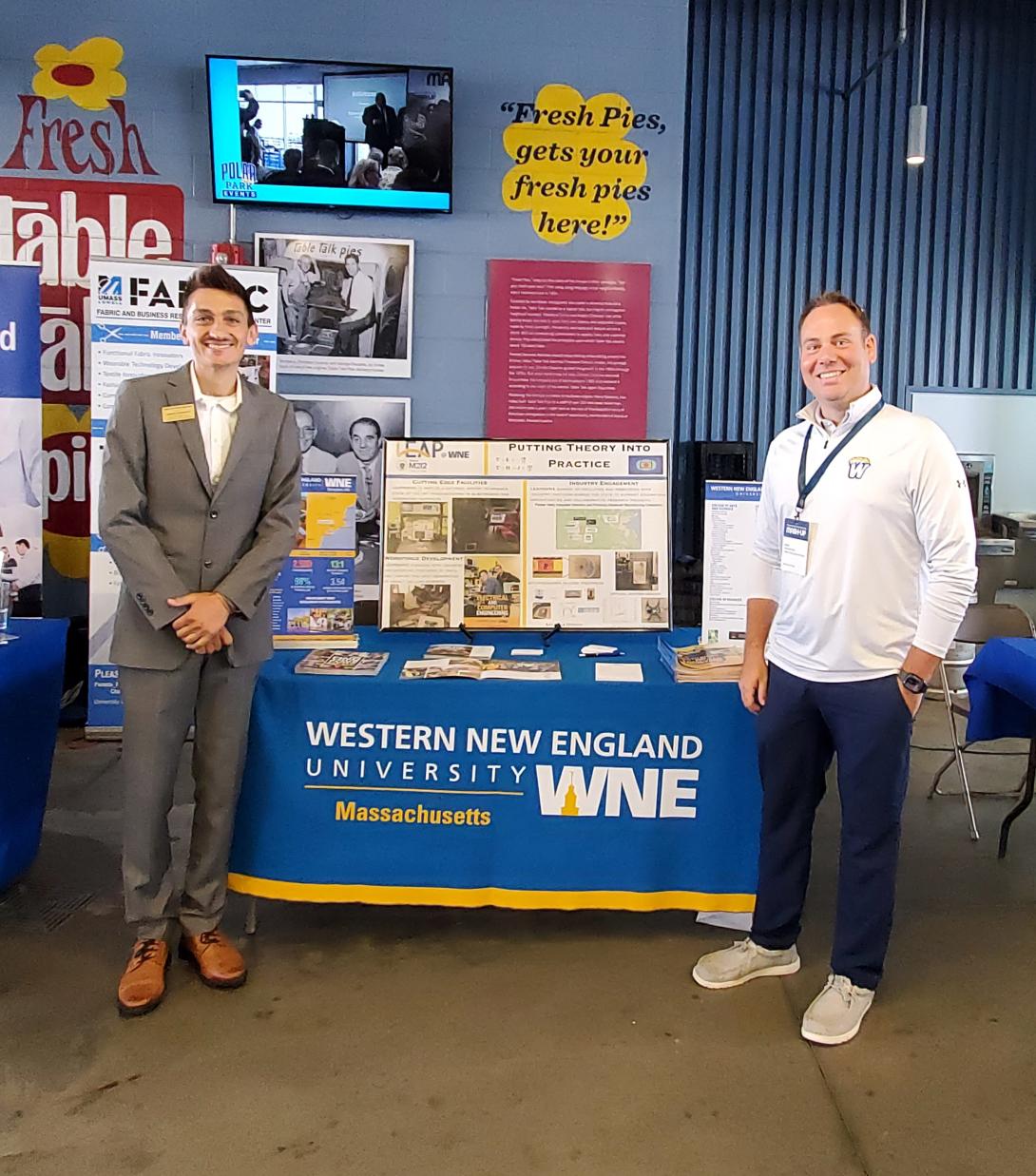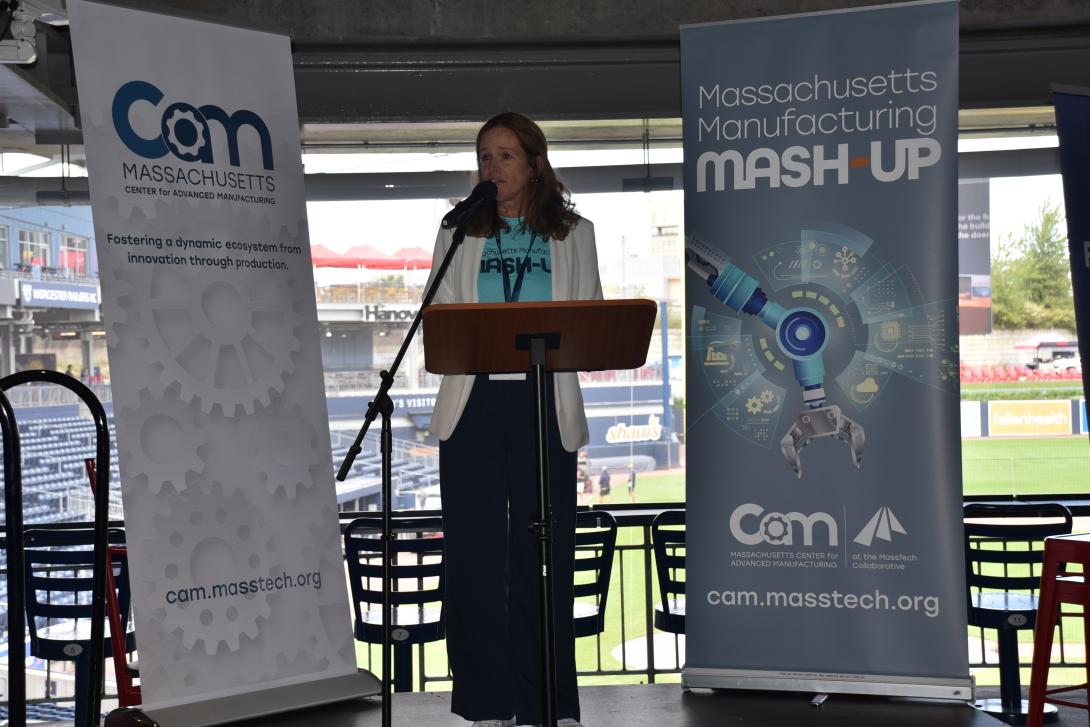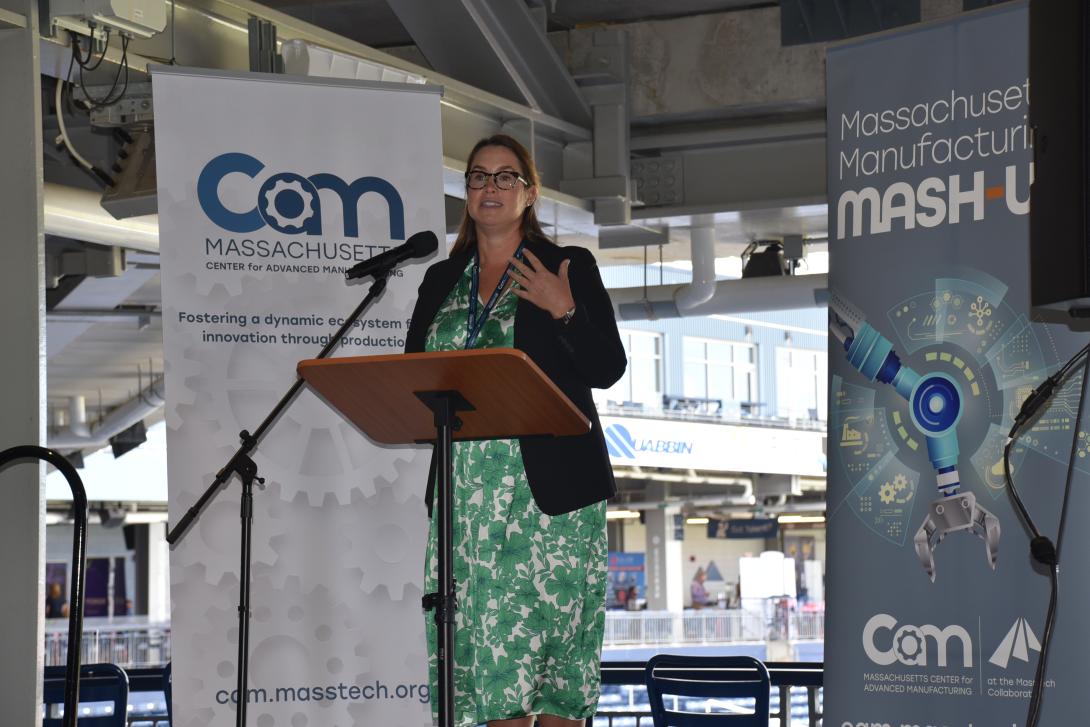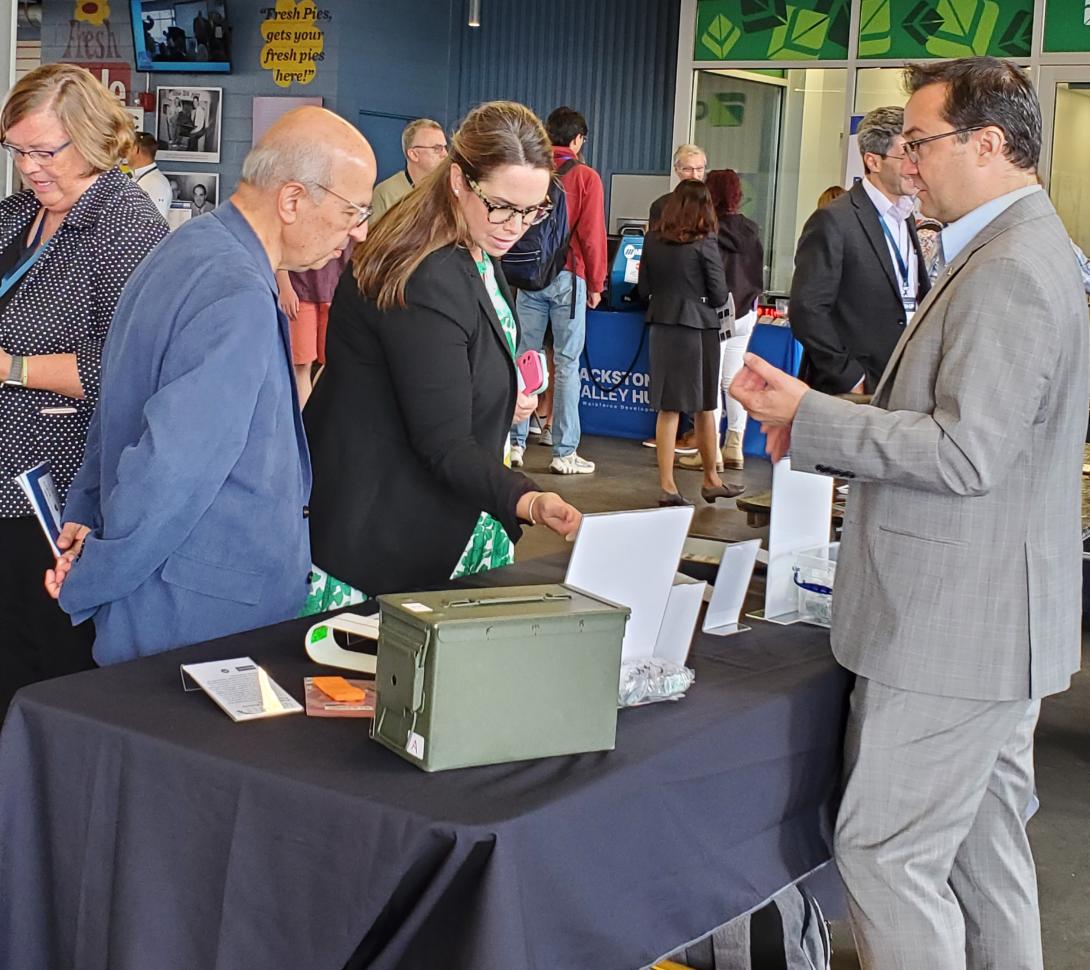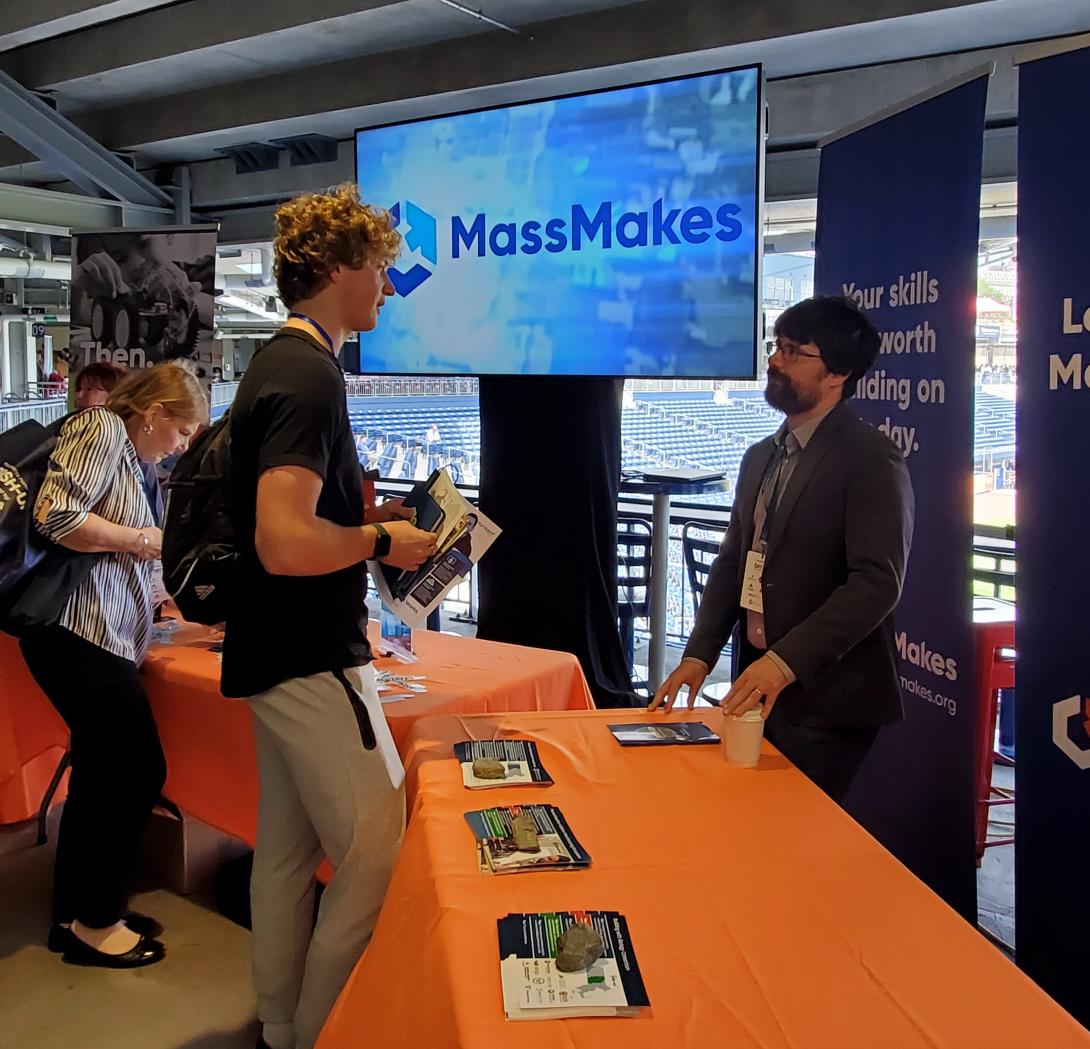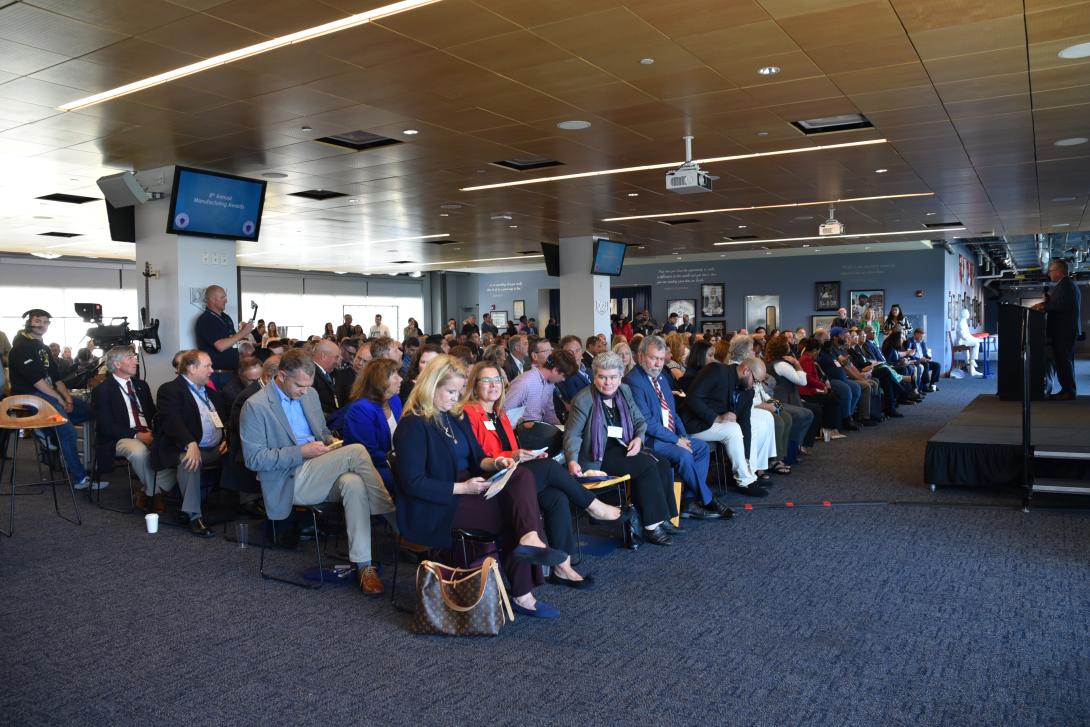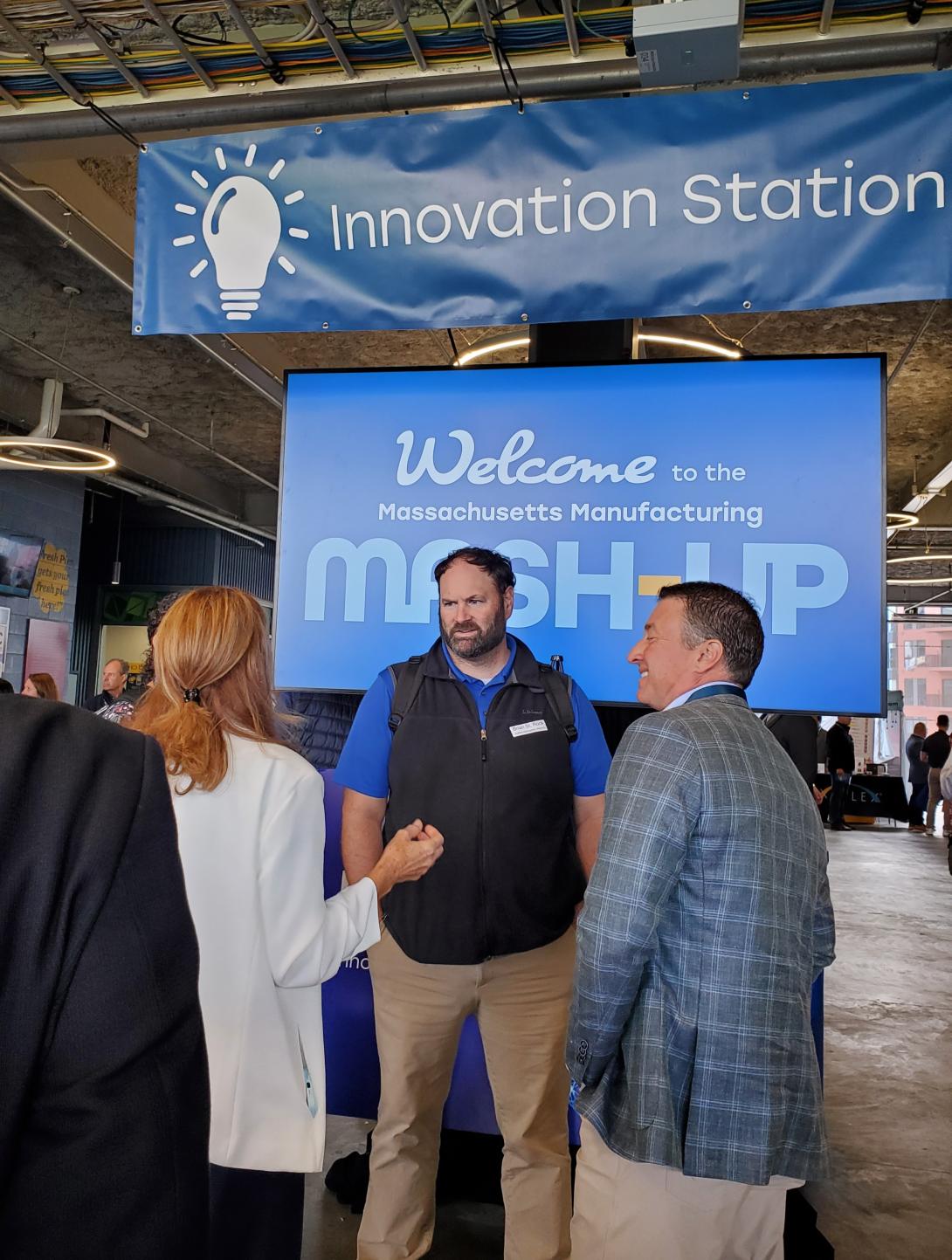 Stay Connected
---
Submit your info to receive an invite for next year's event and other related announcements.
We'll see you at the Mash-Up!
Sponsors
---
For information on sponsorship opportunities for next year's event, please contact us at manufacturing@masstech.org.

Partners
---
A big thank you to our amazing partners that make the Manufacturing Mash-Up possible!
 

 
Tell us more about Mash-Up in previous years...
---
Mash-Up is always a fun day filled with engaging presentations, exhibits, award ceremonies, and networking.
Check out the highlight video below and for more details visit the following recap web pages: