Bridging the Gap in Manufacturing Technician Training in Emerging Technologies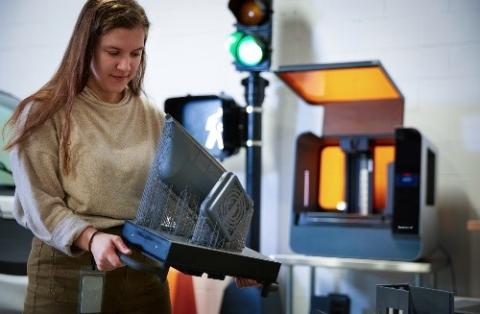 In 2020, the Commonwealth of Massachusetts was awarded a $3.2 million grant from the U.S. Department of Defense's Manufacturing Technology Program (DoD ManTech) for a manufacturing technician training program that will serve as a national model. This effort, named MassBridge, is being led by the Massachusetts Center for Advanced Manufacturing along with a team of experts from MIT, industry, community colleges, vocational high schools, and federal and state agencies. 
The goal of the MassBridge project is to develop and test a well-connected, state-based training and career pathway model - a "Bridge" for technicians that spans the gaps between the Commonwealth of Massachusetts' state-wide advanced manufacturing programs and the needs of the Manufacturing USA Institutes. 
The curriculum will be deployed through vocational and academic high schools and community colleges across Massachusetts, with connectivity to supporting universities (for those workers who want to continue their education) to pull students along a pathway toward careers in Manufacturing USA technologies. 
The program's key deliverable is an integrated statewide program that will be developed in three phases:
Project Formation & Curriculum Development
Piloting Curriculum & Lessons Learned
Statewide Deployment
In the end, a stackable set of training programs will be made available for other states to replicate to create pathways from existing technician training programs to the skillsets required by Manufacturing USA technologies. 
What's causing this technician training gap?
The nation is facing short and long-term workforce challenges driven by demographics and instructional capacity issues:
A "gray wave" of retirements in key technical jobs are overwhelming the talent pipeline;
Many vocational roles require a higher level of technical skills and training than in the past;
Workers are feeling "trapped" and increasingly "shutout" of mid-level jobs;
Misconceptions about the nature of technical jobs – training requirements, learning pathways, salaries, career advancement and employers – abound; and
Training capacity is fragmented and inconsistent, capabilities are limited in some regions,  and availability constrained for access for adults seeking to enter the pipeline.
Strategy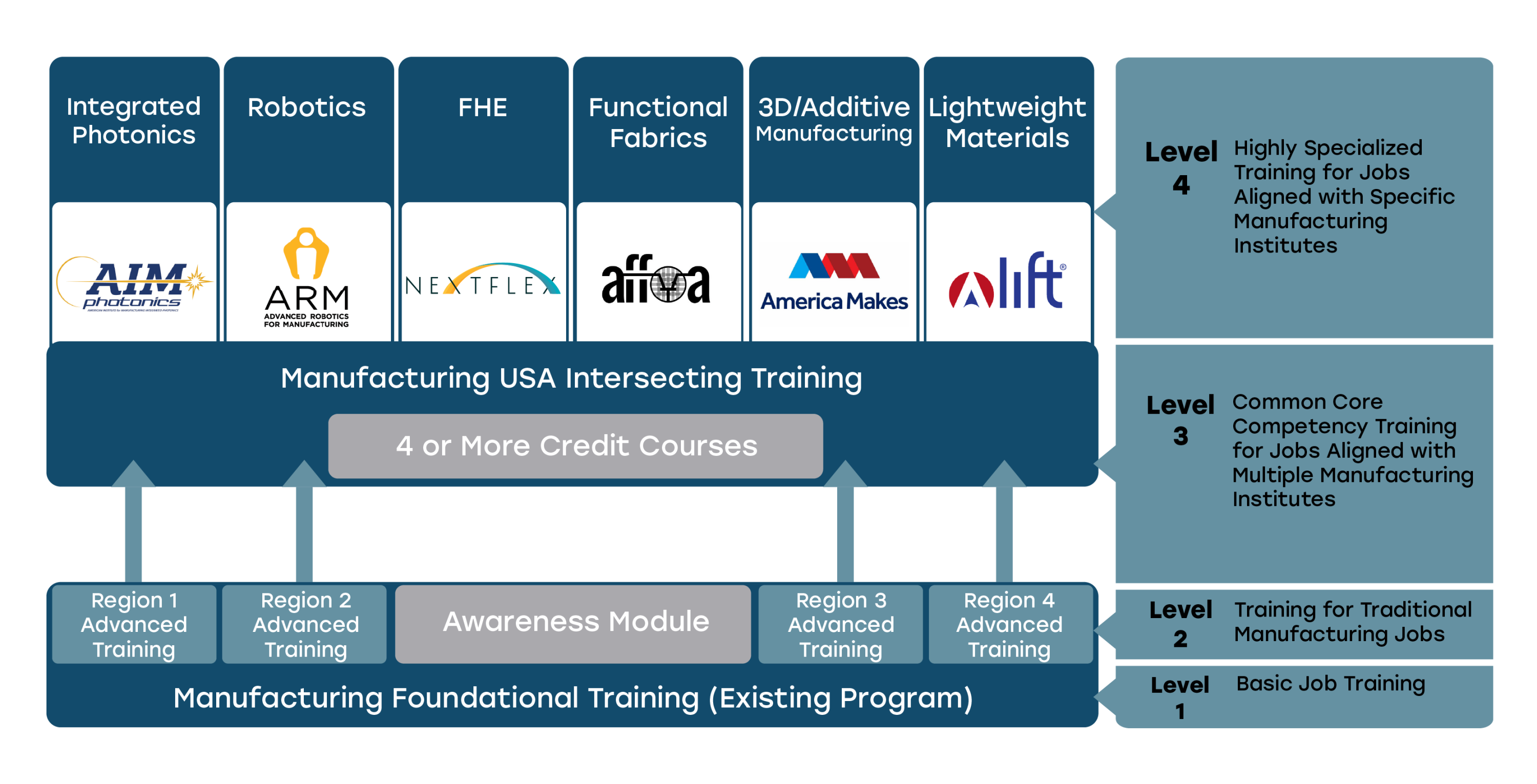 Reports
Read the following reports to gain an understanding of the workforce development needs, strengths, and weaknesses of each manufacturing sector within Massachusetts:
Benchmarking Advanced Manufacturing Education
Manufacturing Workforce
Training Innovation Forums
Watch the following recordings to hear the discussions that took place in March 2021 on the growing needs of advanced technician training for advanced manufacturing, photonics and integrated photonics, textiles & functional fabrics, and robotics industries: 
Contact
For questions or more details, contact Meghan Abella-Bowen, Program Manager at abella-bowen@masstech.org.