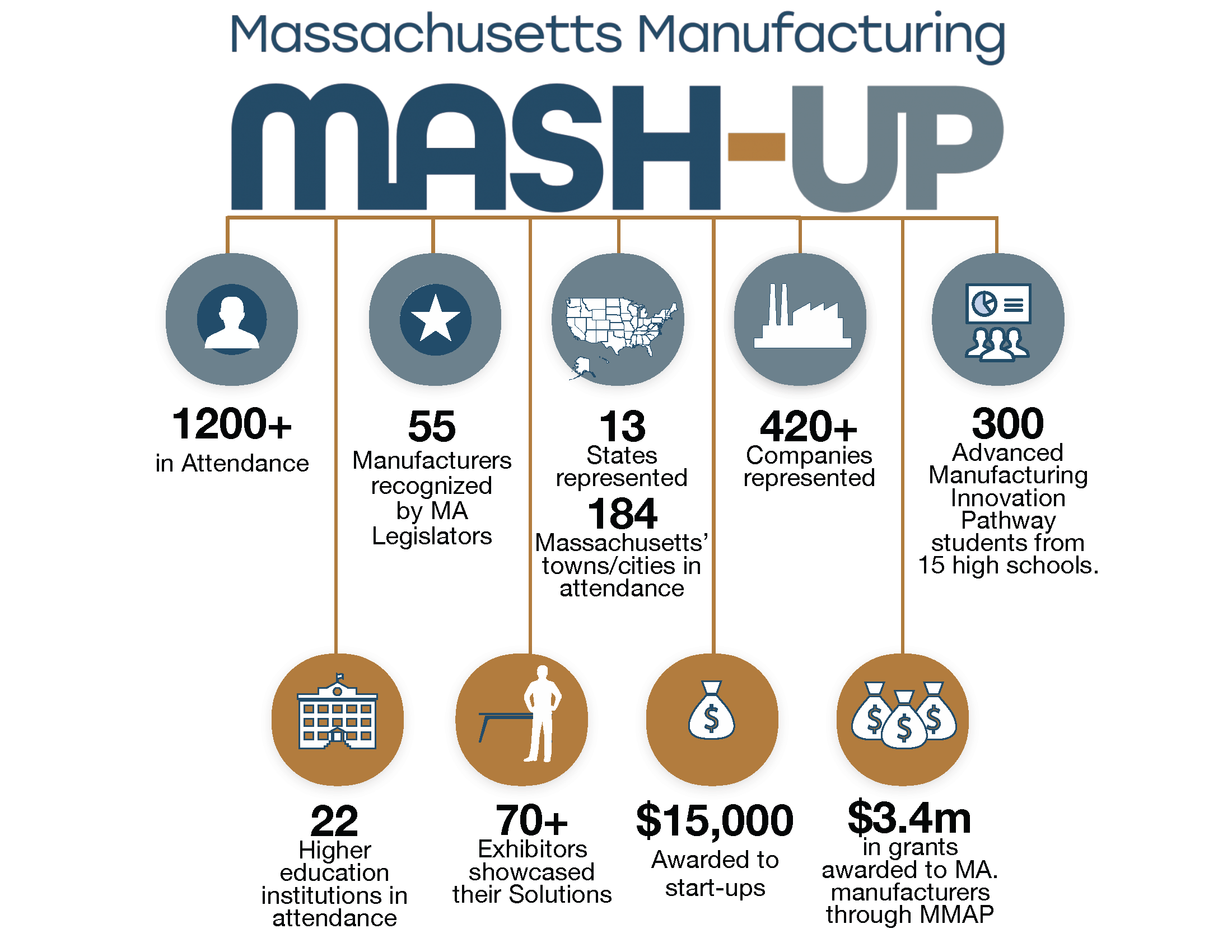 About the Event
---
On Friday, September 16th, the second Massachusetts Manufacturing Mash-Up attracted over 1,200 attendees to Polar Park, the home of the Worcester Red Sox, to celebrate the Commonwealth's manufacturing sector. The day-long event featured hands-on STEM challenges for students, plus special sessions on robotics in manufacturing, award presentations, and a startup pitch competition.

The event more than doubled from the inaugural Mash-Up in 2021, when 600 participants attended. The 2022 event added demonstrations and training booths for students from Innovation Pathway schools around the Commonwealth, plus increased attendance from companies seeking to enhance their connection to the manufacturing ecosystem. The Mash-Up provided a showcase for the Commonwealth's new MassMakes campaign, a statewide effort to bring more people into manufacturing careers and to connect growing companies with critical resources.  Read more about the event HERE.
Image Gallery
---
View images of the event in the gallery below to see the fun happenings at Mash-Up 2022!
 

Event Coverage
---
 Sponsors
---
Partners
---