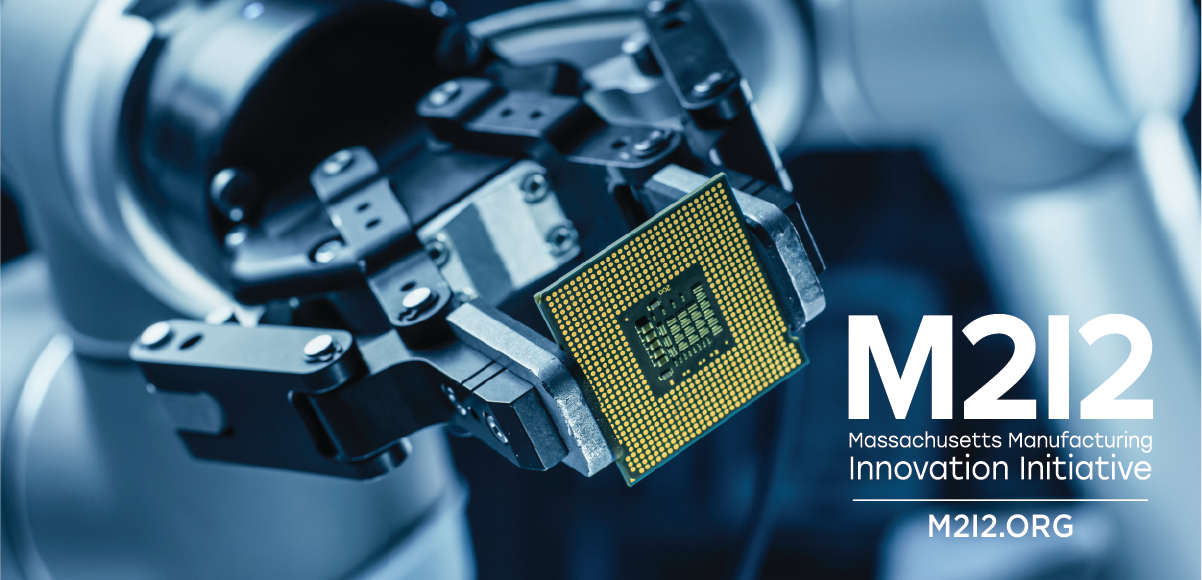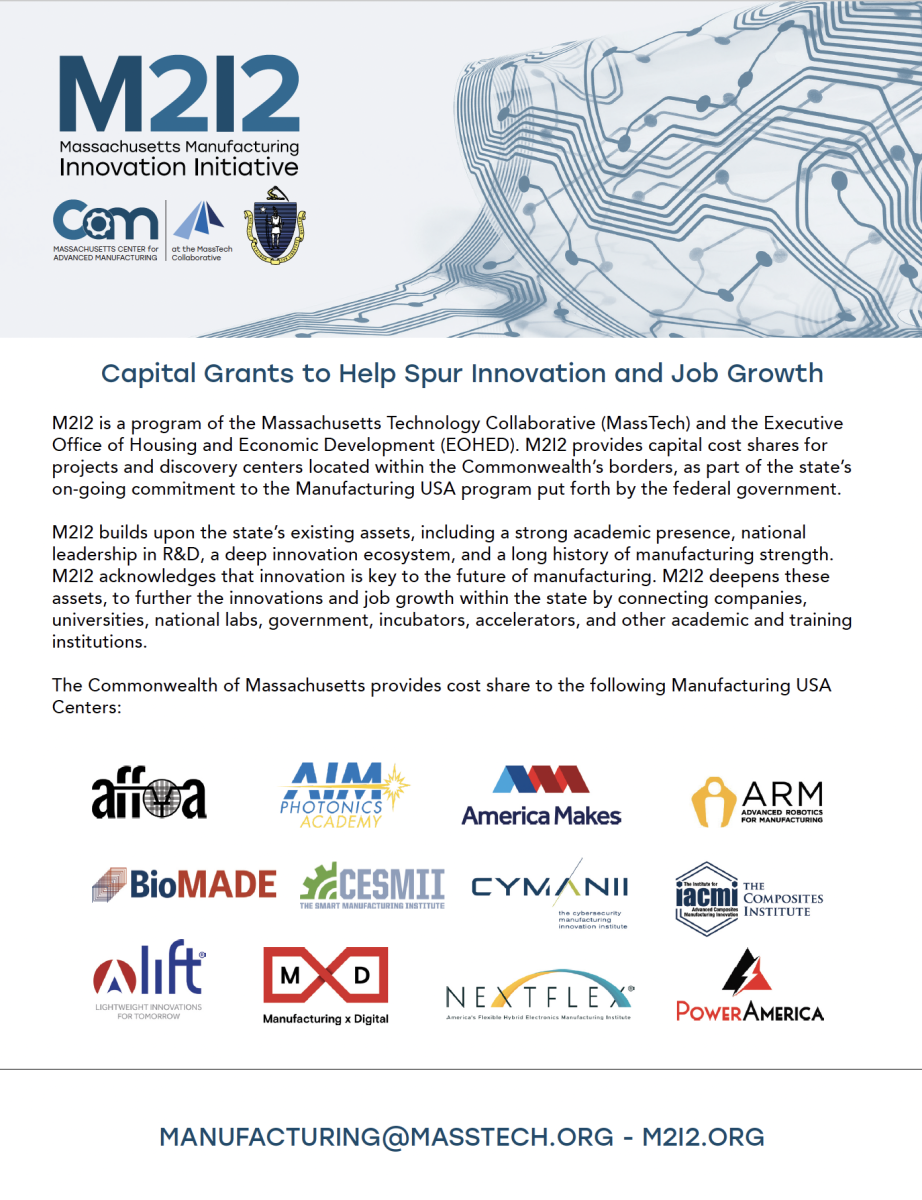 Massachusetts has made a substantial commitment to developing the Manufacturing USA infrastructure within the state's academic, research, and manufacturing industry. Through the creation of sector-specific Manufacturing USA Centers, M2I2 will advance innovations and job growth within the state through cross-collaboration among companies, universities, national labs, government, incubators, accelerators, and other academic and training institutions.
Overview
Over $80M invested to date on business expansion and educational projects to secure our advanced manufacturing leadership.
Over 60 collaborative projects created to date connecting manufacturers with universities, other companies, and R&D Centers, Federally Funded R&D Centers (FFRDCs), and the Manufacturing USA communities.
Manufacturing Innovation Infrastructure investments by launching four Laboratories for Education & Application Prototypes (LEAPs) and three Fabric Discovery Centers (FDCs).
Regional multi-million dollar education and prototyping centers in advanced photonics, fabrics, robotics, and flexible electronics.
Impact
Over $250M leveraged from other sources
Over 150 companies impacted
100's of jobs created
Over 100 new products enabled
Over 350 Entrepreneurs assisted
Enabling training for thousands of students and workers