The application process occurs in two phases, both of which may be submitted to the Center for Advanced Manufacturing at MassTech on a rolling basis. 
Concept papers may be submitted to m2i2@masstech.org and will be reviewed within approximately four weeks. 
If the concept paper is accepted, full applications may be submitted and will be reviewed at least quarterly. 
Complete the full application here.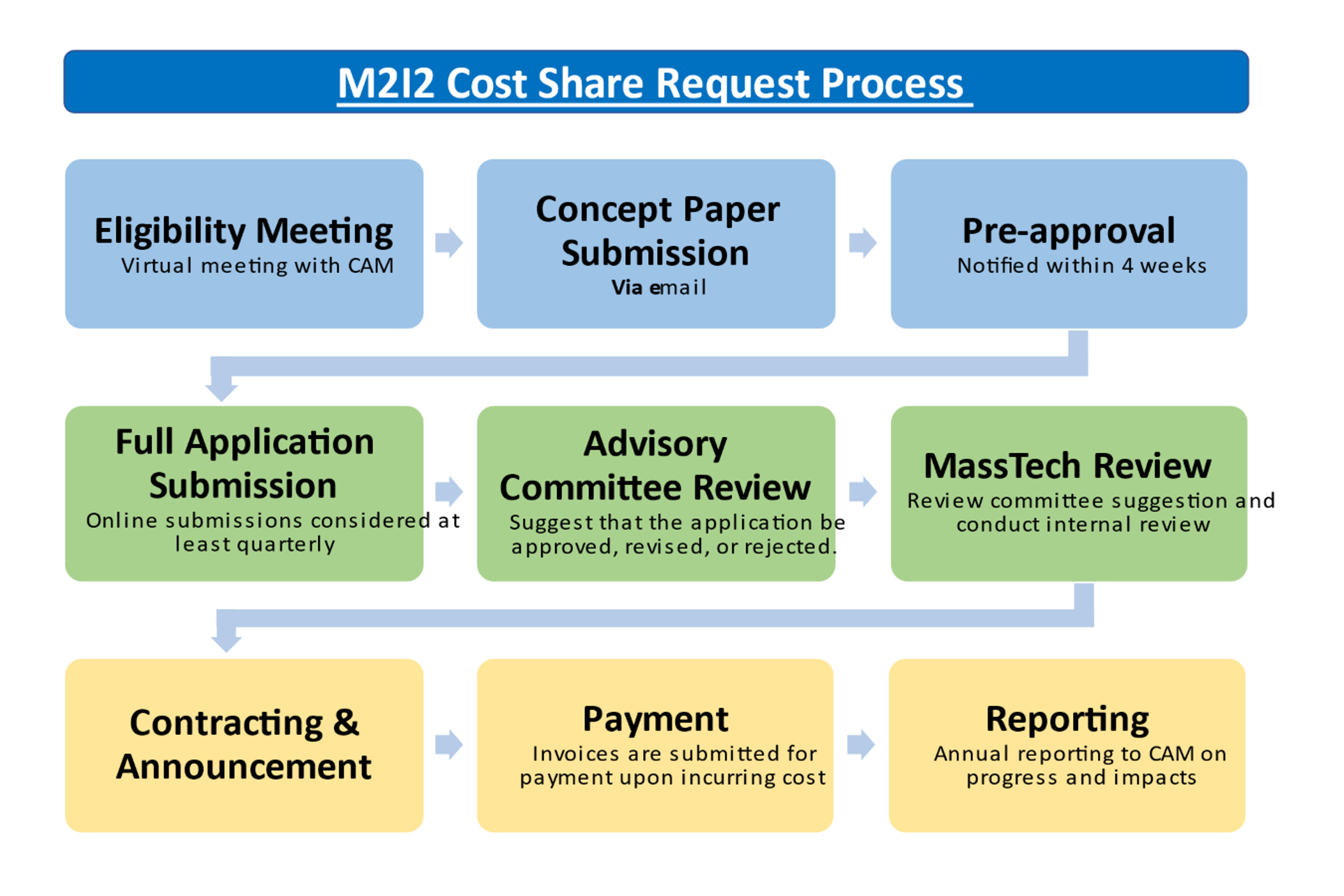 Schedule 
The following table is a schedule of the full application deadlines for 2024. All applications must be received by 11:59 PM of the deadline date listed in order to be included in the Advisory Committee meeting. 
Deadline for Submission of Final M2I2 Grant Application 
August 30, 2023
November 22, 2023
February 28, 2024
May 29, 2024
Selection Criteria
Projects requesting state cost share for the M2I2 program must demonstrate clear benefit for the economy of the Commonwealth of Massachusetts. Proposals must describe their economic impact, which will be evaluated based on combinations of the following criteria: 
Technical innovation; 
Project feasibility; 
Job impact on Massachusetts;
Market impact; 
Workforce training strategy; 
Quality of collaboration with other entities; 
Budget soundness; and 
Diversity, equity, & inclusion.