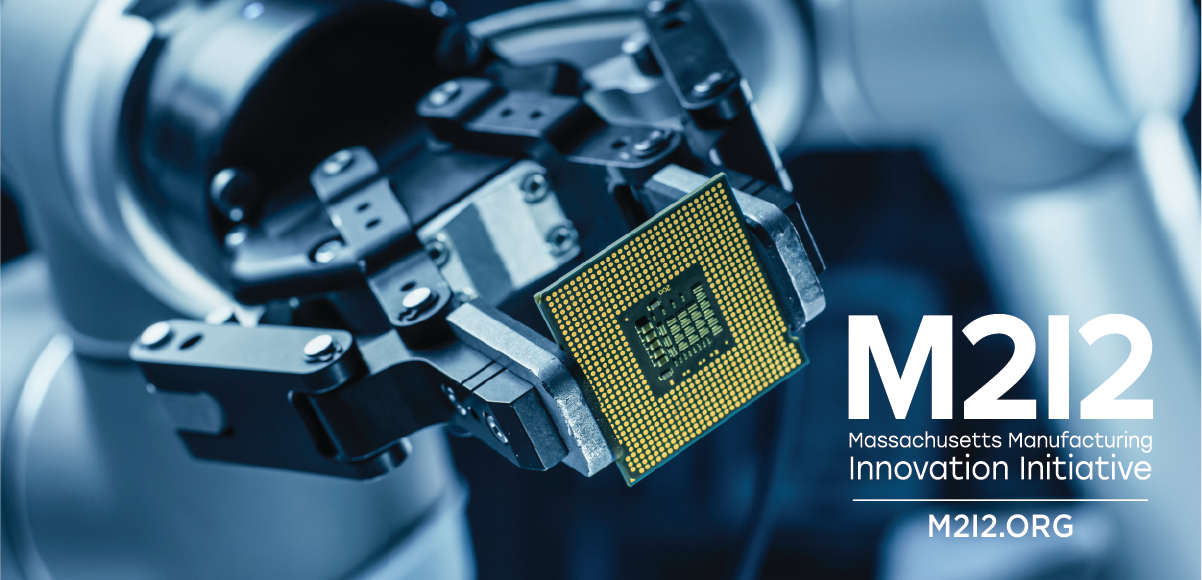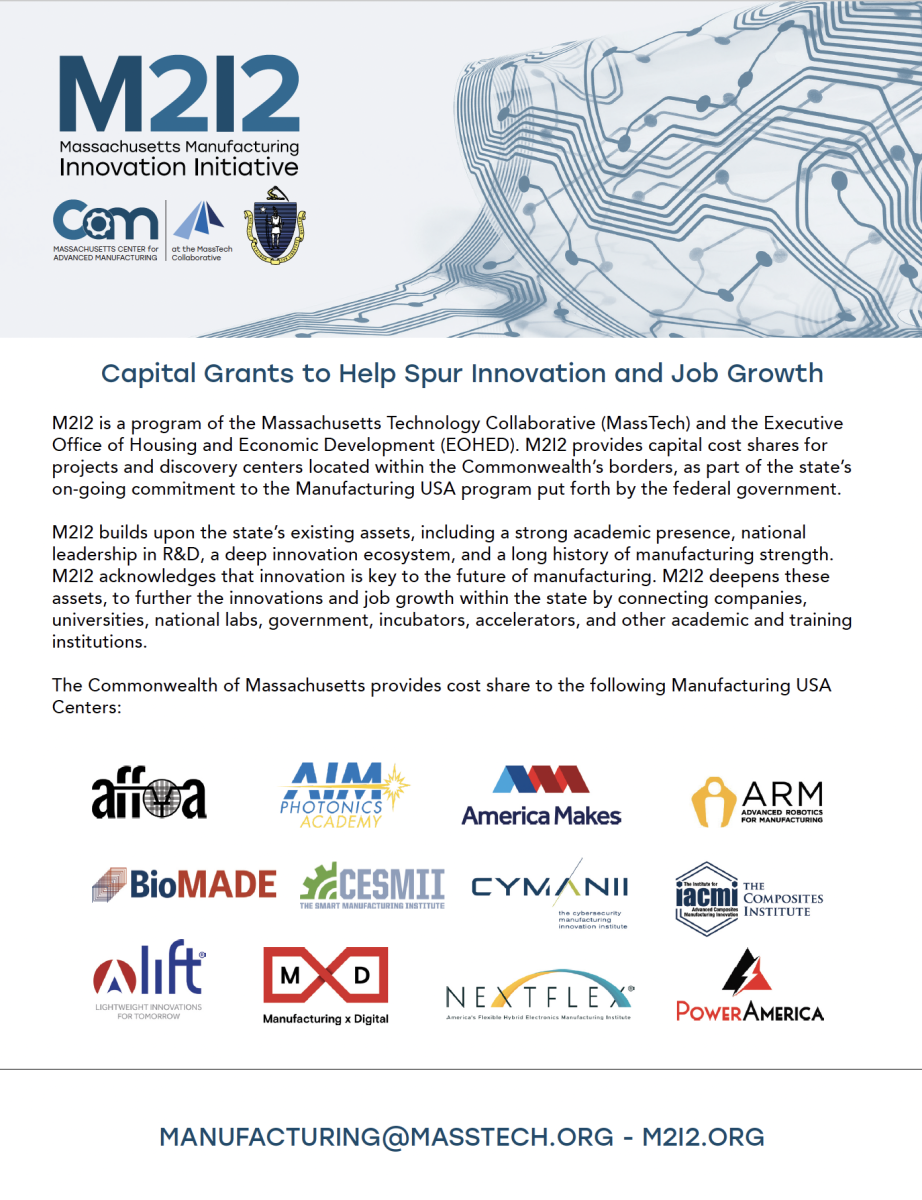 The Massachusetts Manufacturing Innovation Initiative (M2I2) provides grant funding to help Massachusetts organizations transition their technologies to manufacturing. M2I2 is helping bridge the gap between innovation and commercialization across sectors, from electronics to climate tech to robotics to additive manufacturing. 
Program Highlights
Any organization advancing innovations to manufacturing in Massachusetts - including companies, universities, colleges, incubators, and accelerators - is eligible to apply. All applicants will require a partnership with an institute of higher education.
Grant funding is available for capital expenditures - primarily equipment.
A 1:1 cost match is required - your organization's match can come from either capital expenditures or operational expenditures.
To ensure that M2I2 projects also advances federal priorities, all projects must align with the work of one of the 14 Manufacturing USA Institutes.
Applications are accepted on a rolling basis and considered at least quarterly. 
Impact to Date
$86M+ invested in Massachusetts organizations
90+ projects funded
$320M+ leveraged from other sources
170+ companies impacted
1000 jobs created
100+ new new products enabled
400+ entrepreneurs assisted
Training for thousands of students and workers enabled